Are you planning on visiting Toronto with toddlers?
Toronto has a lot to offer. With so many attractions and activities, it can be overwhelming trying to figure out where to start planning.
From zoos to aquariums to amusement parks and scenic island adventures, you're sure to find something that'll keep your little one entertained.
In this post, I'll be sharing 12 fun and exciting things to do in Toronto with your toddlers. Keep reading for some of the must see attractions the city has to offer.
Things To Do In Toronto With Toddlers
1. Visit The Toronto Zoo
One of the top attractions for families in Toronto is the Toronto Zoo.
The Toronto Zoo has an impressive collection of over 5,000 animals, including rare white lions, majestic polar bears, and mesmerizing sea horses.
In addition to its remarkable exhibits, the zoo provides interactive experiences such as camel rides, carousels, and a water play area called Splash Island, making it a perfect destination for a fun-filled day.
The Toronto Zoo is open year-round, except for December 25. General admission for adults (ages 13-64) is $29.00, while admission for seniors (65+) is $24.00 and children (3-12) is $19.00. Children under 2 enter for free. Parking is available for $10.00.
The Toronto Zoo is located at 2000 Meadowvale Road in Scarborough, north of Hwy 401 on Meadowvale Road. You can also access the zoo by public transportation. Visit the City of Toronto website for more information on transportation options.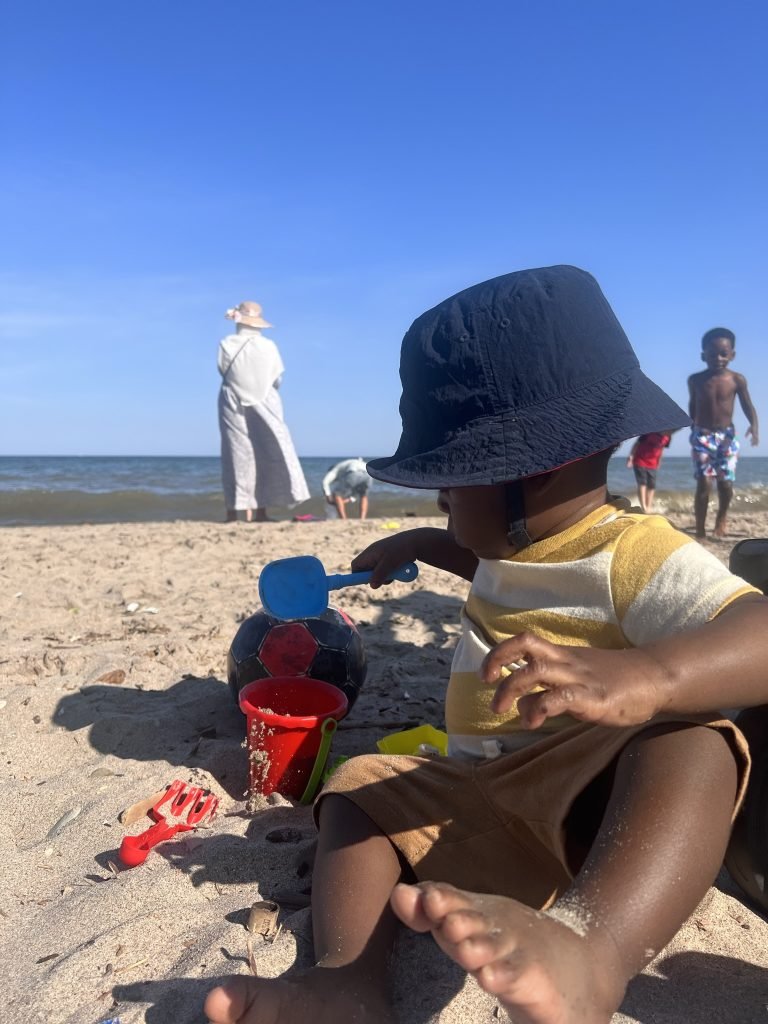 2. Explore Toronto's Parks and Outdoor Spaces
Toronto is home to some incredible parks that are perfect for toddlers.
High Park is the largest park in Toronto and offers plenty for visitors of all ages.
With its zoo, playgrounds, and nature trails, there are ample opportunities for exploration and adventure perfect for your little ones.
The Toronto Islands offer a peaceful escape from the city and are a great place to spend a day with your toddlers. Take a ferry ride from the mainland to the islands and explore the amusement park, petting zoo, and Centreville.
You can also enjoy the family-friendly beaches, picnic spots, and bike rentals.
Other notable parks, such as Riverdale Park and Earl Bales Park, offer playgrounds and open spaces that are ideal for toddlers to burn off some energy.
3. Visit the Ontario Science Centre
The Ontario Science Centre is a great place to introduce toddlers to the wonders of science.
This interactive museum offers a world of discovery and hands-on learning for young minds.
Your toddlers will be captivated by the array of exhibits designed to engage their senses and spark their curiosity. They can explore the wonders of space, experiment with water, and marvel at the forces of nature.
The Science Centre also features a dedicated Kidspace area where toddlers can engage in age-appropriate activities and play to their heart's content. From climbing structures to sensory stations, this area is specifically designed to cater to the needs and interests of young children.
With its engaging exhibits and educational experiences, the Ontario Science Centre will surely provide an exciting and enriching experience for the entire family.
4. Visit the Royal Ontario Museum (ROM)
Calling all dinosaur lovers!!!
If you're looking for a place where you can foster your toddlers love for exploration and discovery, you should definitely add a visit to the ROM to your itinerary.
The Royal Ontario Museum is home to an extensive collection of art, culture, and natural history exhibits. With interactive displays and hands-on activities, the ROM ensures an engaging experience for toddlers.
The Discovery Gallery is a must-visit area specifically designed for young children, where they can touch and explore various artifacts and specimens. From dinosaur fossils to ancient artifacts, the ROM brings history to life in an accessible and child-friendly way.
5. Play at the Children's Discovery Centre
The Children's Discovery Centre Toronto is is a haven for imaginative play and hands-on learning, making it a perfect stop for toddlers in Toronto.
This interactive indoor play space offers a variety of themed exhibits and activities that encourage creativity, problem-solving, and social interaction.
From a mini supermarket to a construction zone and an art studio, your toddler will have the opportunity to explore different pretend-play environments.
The centre is designed with the developmental needs of young children in mind, featuring age-appropriate play areas and sensory experiences.
With its emphasis on exploration and imaginative play, the Children's Discovery Centre provides a safe and stimulating environment where toddlers can learn, have fun, and make new friends.
6. Visit Ripley's Aquarium of Canada
Ripley's Aquarium of Canada is home to over 20,000 aquatic animals and offers plenty of interactive exhibits for toddlers.
Your little ones can get up close to colourful fish, graceful stingrays, and jellyfish as they journey through the various themed exhibits.
One of the highlights at Ripley's Aquarium is the Dangerous Lagoon, where you can walk through a tunnel surrounded by sharks and other fascinating sea creatures.
Your little ones will love the interactive touch tanks, where they can touch and feel a variety of sea creatures, including rays and sharks.
Ripley's is designed with the entire family in mind, and is a great place to visit with your toddler.
7. Spend the Day at Canada's Wonderland
Canada's Wonderland is a large amusement park located just outside the city and offers plenty of rides and attractions for toddlers.
While some rides may be more suitable for older children and adults, there are plenty of kid friendly rides.
Planet Snoopy is an area dedicated to kid friendly rides. They also have live shows and interactive experiences featuring beloved Peanuts characters.
There are plenty of kid-friendly rides, including the Peanuts 500, a car ride that takes toddlers on a fun adventure.
The park also hosts special events and seasonal celebrations that add an extra element of fun for little ones.
8. Explore The LEGOLAND Discovery Centre
The LEGOLAND Discovery Centre is a paradise for young LEGO enthusiasts and a must-visit attraction for toddlers in Toronto.
This indoor play centre has many LEGO-themed activities and attractions that your little one will love.
From building your own LEGO masterpieces in the Build & Test Zone to embarking on a LEGO-themed ride, ther's so much to see and do.
Toddlers can also enjoy soft play areas, DUPLO zones, and even meet their favourite LEGO characters.
9. Learn About Canada At Little Canada
Little Canada is a unique attraction in the heart of downtown Toronto.
Described as a celebration of all things Canada, it offers a miniature world of discovery for all age ranges.
Toddlers visiting Little Canada can explore and marvel at the miniature replica of Canada. The intricately detailed landscapes, landmarks, and cities are just one of the things that Little Canada has on offer.
Toddlers can also engage in interactive exhibits, press buttons to activate miniatures, and watch captivating animations that showcase the country's beauty and culture. The attention to detail is remarkable, making it a fascinating experience for both children and adults.
Little Canada provides an educational and entertaining adventure that allows toddlers to learn about Canada's diverse regions and iconic landmarks in a fun and engaging way.
10. Take a Trip to the Toronto Botanical Garden
The Toronto Botanical Garden is a beautiful place to spend a day with your toddlers.
When you arrive, you can stroll around the gardens and explore the many trails and ponds.
There are also activities specifically for toddlers, including a garden scavenger hunt and a sensory walk.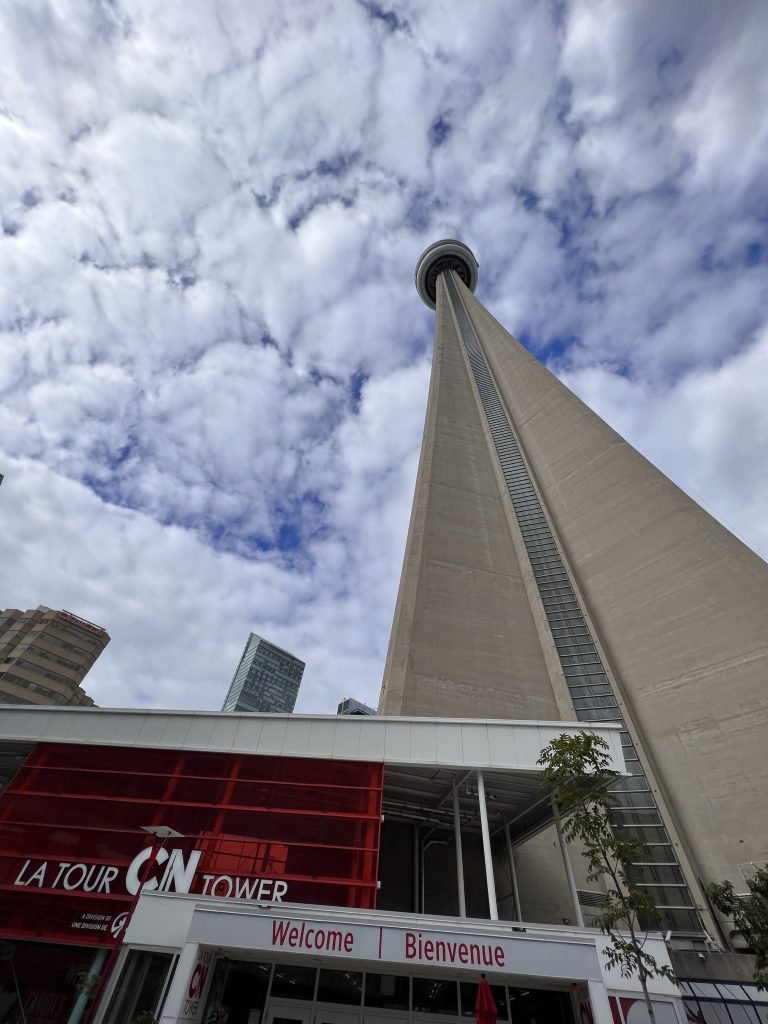 11. Go to the top of the CN Tower
The CN Tower is the most iconic landmark in Toronto.
At 553 metres (1,815 feet), it was the tallest building in the world from the time it was constructed in 1975 till 2009 when it was surpassed by Dubai's Burj Khalifa in 2009.
The CN tower offers stunning views of the city of Toronto. You can take an elevator ride up to the observation deck, where your little ones can gaze in awe at the panoramic view below.
For an extra dose of excitement, venture onto the Glass Floor, where toddlers can walk on transparent panels and feel like they're floating above the city.
The CN Tower also features a revolving restaurant, making it a fantastic spot for a family meal with a view.
With its awe-inspiring height and unforgettable views, the CN Tower will provide a memorable experience that will leave you all marvelling at the beauty of Toronto.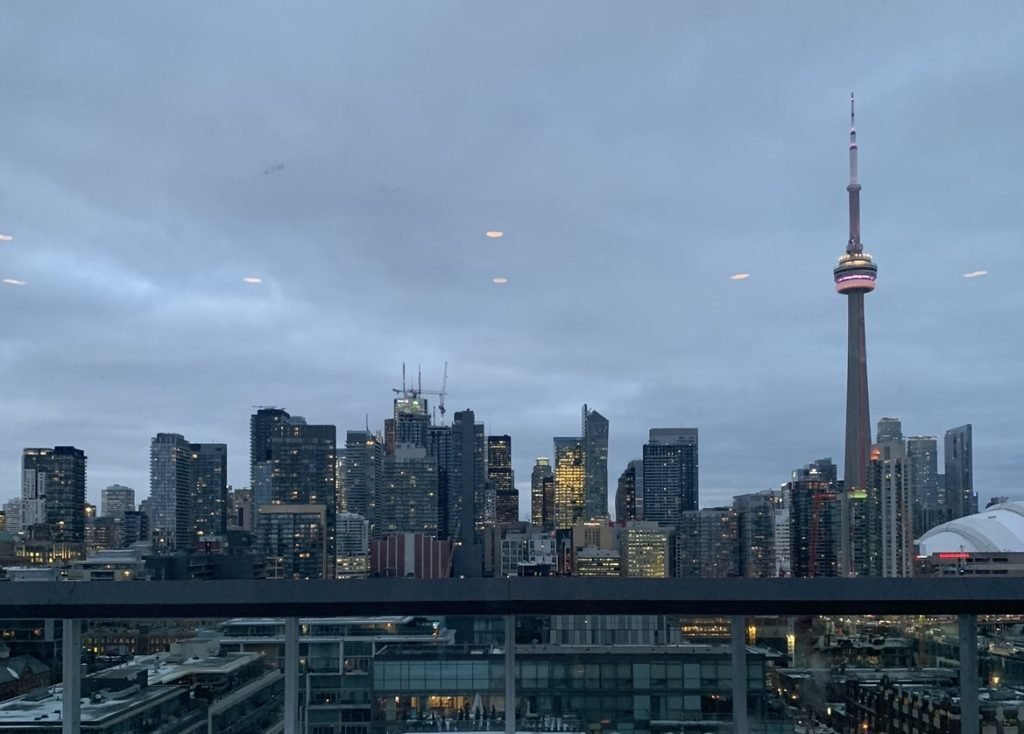 12. Discover Toronto's Family-Friendly Festivals and Events
Throughout the year, Toronto is home to a number of festivals and events that your toddlers would enjoy.
These festivals vary depending on when you visit the city.
The Toronto International Children's Festival takes place annually over the May long weekend. It's is a must-visit, featuring performances, music, and interactive activities.
The Toronto Christmas Market is another event with kid-friendly attractions and a festive atmosphere.
Keep an eye out for other annual Toronto events and festivals that offer entertainment suitable for toddlers and families.
Conclusion
Toronto is a great place to visit with toddlers, with plenty of attractions and activities to keep them entertained. Whether you want to explore the great outdoors or learn about science, there's something for everyone in this vibrant city. So pack your bags and get ready for a fun-filled family adventure!
PIN TO PINTEREST